Transform your venue from ordinary to stunning, with a ceiling swag or room drapes, it does really create a magical setting, not all venues are suitable for a ceiling swag but you can have room draping in almost any venue as it is a free standing system.

Room Draping Organza per Meter - £20
Most venue decorators only offer a backdrop which covers a certain square meter with twinkling lights we can however transform your venue by covering entire walls or entire rooms with our draping, every venue is different so we will need the dimensions of the room to provide you with a quote.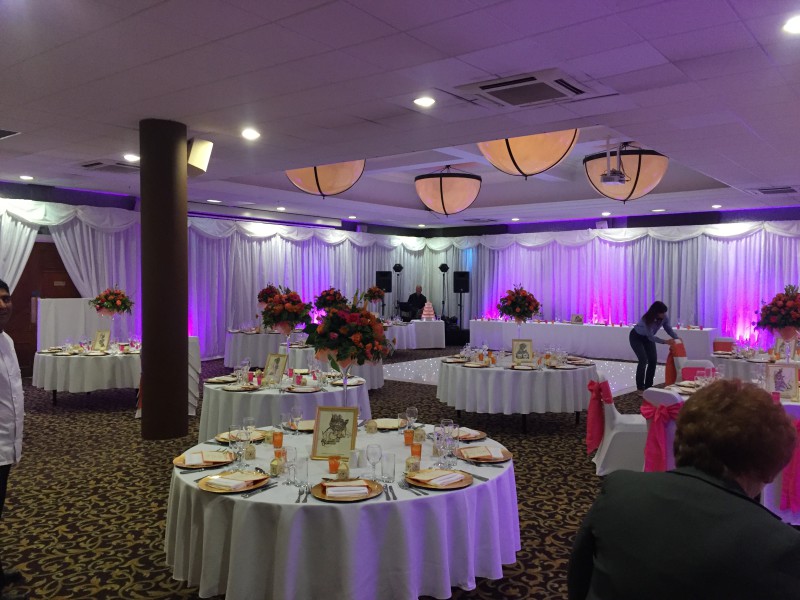 Room draping, uplighting, and twinkle dance floor at Holiday Inn Barnsley.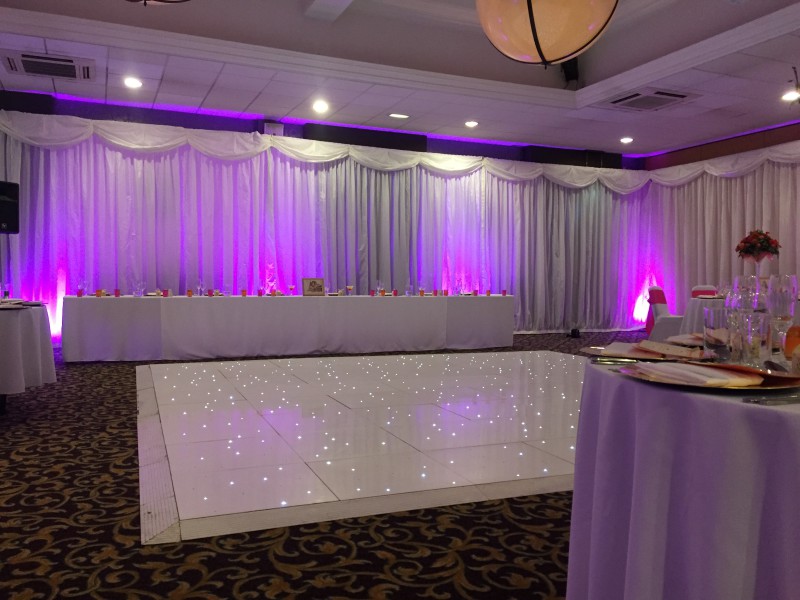 Ceiling swag - £175.00

Not all venues are suitable for a ceiling swag or a fairy light canopy and we will need to visit your venue to be able to provide you with a quote.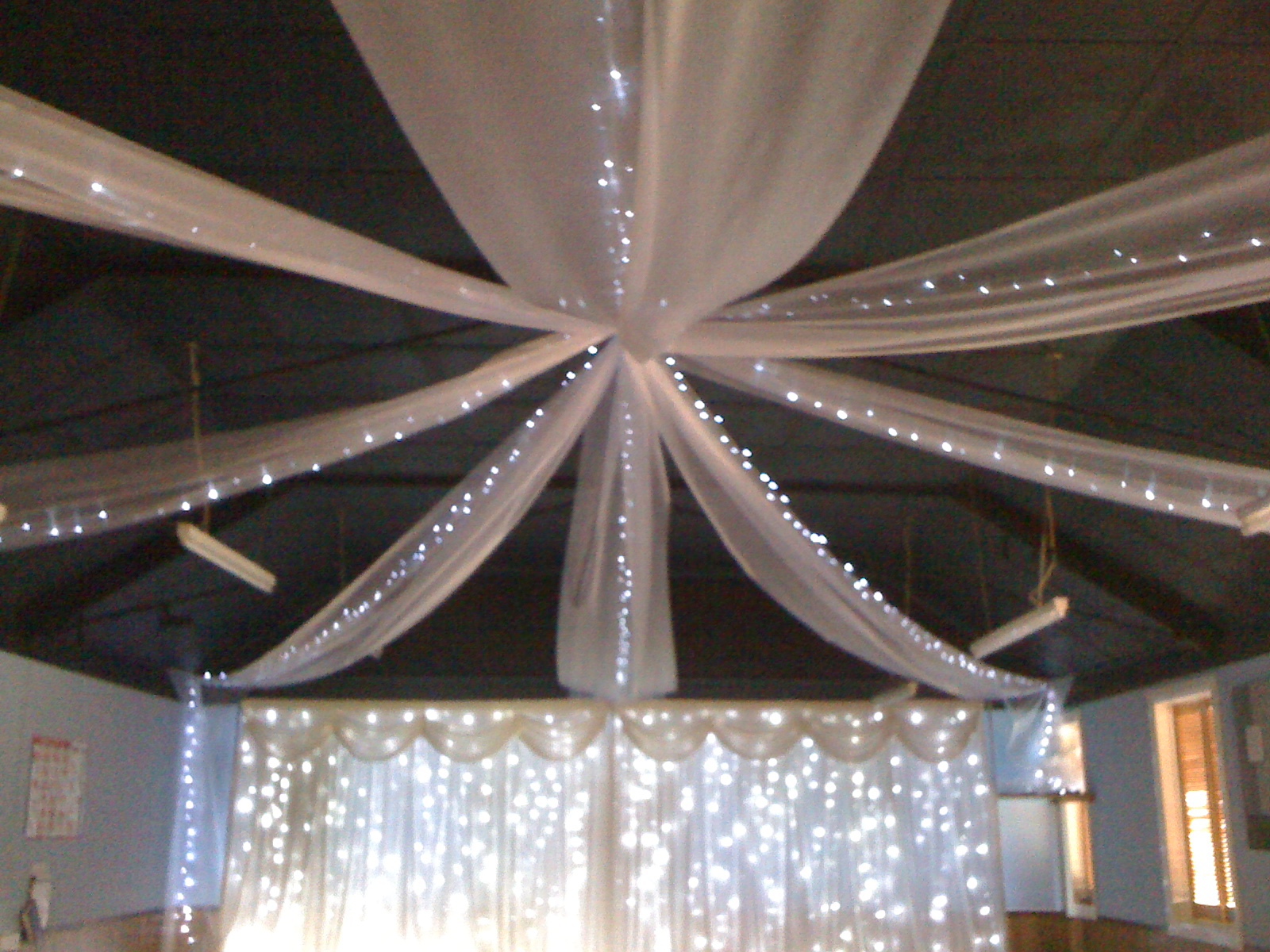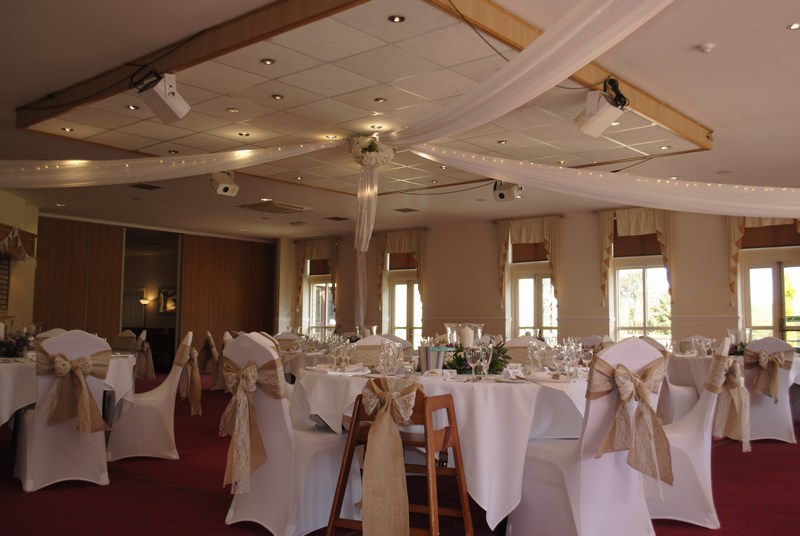 Fairy light canopy £150
Available in Ice white or warm white.

This system can only be fitted in venues which have false ceiling tiles
We know that we can currently fit this in:
 O'Hara suite at the Holiday Inn Barnsley
Keepmoat Stadium both the Bellevue & Restaurant
We will update this list with more venues as we do them, please contact us if you want to check you venue is suitable.